Preparation
(1) The definition of a "foreign company"
In Japan, the definition of what constitutes a "foreign company" differs according to each law or regulation. For instance, companies must be more than one-third foreign-owned in order to be approved as a "Specially Designated Inward Investor" by the Ministry of Economy, Trade and Industry.
(2) Research
When preparing to enter the Japanese market, it is essential to gather as much information as possible on the competitive environment for your company's products or services.
Such information can be obtained through company like TCG as well as International accounting and consulting firms.
(3) Knowledge to know in advance
Before starting a business in Japan, the company has to be registered as a legal entity. The business will be recognized as such after the complete registration of its branch office or subsidiary company.
Registration is necessary for daily operations in the country. For instance, when opening a bank account, a newly established business in Japan will be required to show a certificate of registration as a legal entity.
Accounting rules and processes differ between entities. It is essential that the method of incorporation matches your strategy, and this is also an area we can offer support.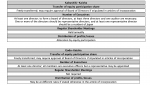 Advantages for KK is easily recognized or trusted when working with big Japanese companies. Possible to appoint directors who don't hold shares. Disadvantages for KK is expensive setting up costs, around 400,000 yen. (GK is around 250,000 yen)
Advantages for GK is useful when you have partners who can contribute by providing their knowledge, skills or network without making large financial contribution. Disadvantages is less credible when compared with KK.
Regarding governance, KK is divided between investors / shareholders (owners) and company management (Directors). (a shareholder can also become director at the same time)It is necessary to issue financial statements, and directors have a term of office. The term of office is 1 to 10 years with possibility of re-election (registration is necessary)
On the other hand, KG is owned and managed by partner. We need to invest (irrespective of amount) to manage the company.
Issuance of financial statements is unnecessary, and the term of office of the directors does not have a fixed period.
For both KK and GK, the parent company bears responsibility to the liabilities for equity participants of the subsidiary. It is possible for a GK to reorganize into a KK, and vice versa.The cost of conversion is nearly the same as the difference in setting cost between KK and GK (about 100,000 yen).
Other methods of subsidiary startup include Gomei-Kaisha(Unlimited Partnership) and Goshi-Kaisha(Limited Partnership), but these options are rarely considered in practice since their equity participants bear unlimited liability. Equity participation and joint ventures with local enterprises are also possible measures for starting business in Japan.